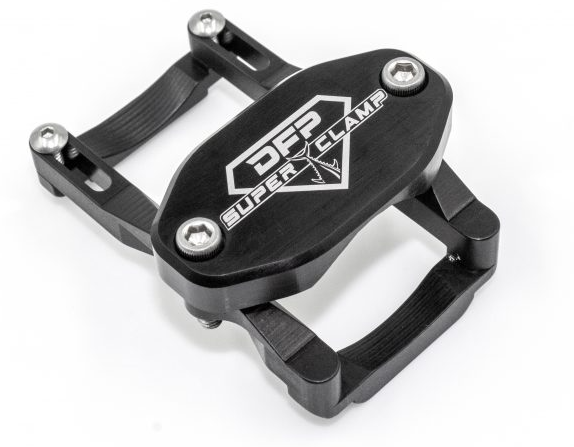 Duran's Fishing Product DFP Superclamp
The Super Clamp is designed to fit the bigger style rods and also downsizing to the smaller rods. Designed specifically for the Ulua style rods it solves all the problems that were associated with the big butt Ulua's. This clamping system now allows you to mount reels onto your Ulua that weren't possible before without modifying the clamping. No more grinding screws buying new screws or using hose clamps! The single frame is stronger and has more clearance to be able to adapt almost all the most popular reels used in Southern California. The clamp on the bottom also has deeper serrations and is wider to  provide more surface contact on the rod. The Super Clamp allows to fit bait casting rods in almost every deckhand rod in the industry!
The large kit comes with longer screw sizes and a deeper dish for larger diameter rods. Such as Seeker Uluas, 6480's, 540's, Phenix HAF, and most 9-10ft jig sticks.